Texas - Mexico Border Webcams...What A Joke!
These Percentage of Americans trying to fight illegal immigration are sooo clever with their ideas. First, they think a border wall will work, yeah right! Our people will find ways to surpass this wall, hunger, poverty and dreams are stronger than a freaggin wall or a set of webcams tracking every move they make.
So the government of Texas wants to make their state "safer" by using this webcams along the 1240 miles of the Texas-Mexico Border...I mean, come on guys, what is their or your freaggin problem?? You are treating illegal immigrants as trash, as robbers, as vulgars and they are not that, they are simply people with a dream to better their lives.
I feel very positive that with the democrats winning a lot of seats, illegal immigrant's luck will change for the best, since those dumb and racist Republicans don't like our people very much, but whatever, ellos se lo pierden!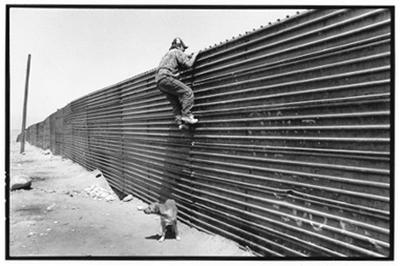 This "plan" that is being carried by the Texas Governor is that internet users will have access to a website, where they will be able to see illegals trying to cross and there will be a phone number to report this incident, what a joke, like this is going to work.
Come on guys, nothing that you do to stop illegals from coming will work, do an amnesty, its better for both groups.
But anyways, I have an idea raza, instead of reporting the illegals trying to cross, lets help them cross, lets guide them and make them successful at getting across the border.